How Can Hats be Healthy?
At Black Sunrise we offer a healthy hat alternative that supports healthy hair and scalps, as well providing excellent protection from the outside elements!
By lining our hats with satin we want to ensure that your hair and scalps have the best protection possible. Satin champions curls, fights dry hair, hair loss and combats against itchy scalps.
Vegan friendly for all our hat lovers.
Learn More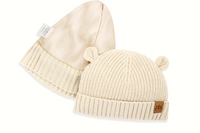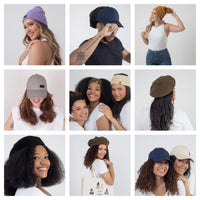 Latest Arrivals
Autumn is here and we at Black Sunrise are so excited to share what's new for us this season.
With new knitted satin lined headbands, as well as the new additions to our cap range. There is definitely something for everyone.
Don't forget our Satin Lined Hoodies for Adults and Children, or our satin lined car headrests!
Shop Now
WHY YOUR HAIR LOVES SATIN
Maintain Moisture
The indisputable secret behind healthy hair is maintaining adequate levels of moisture in your hair. Unlike cotton, wool and other common materials, satin minimises the levels of moisture absorbed.  Satin lets you to set and then continue to maintain the levels of moisture in your hair.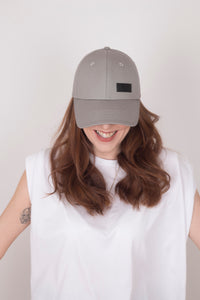 Reduce Shedding
Satin fabrics can do wonders for your hair. The high-sheen and tightly woven materials prevent the catching of hair with fabrics normally associated with head wear, this reduction in friction can reduces split ends and limit breakage. The smooth interaction with your hair will work towards eliminating "hat-hair" and prevent unnecessary thinning and hair loss by accidental snagging.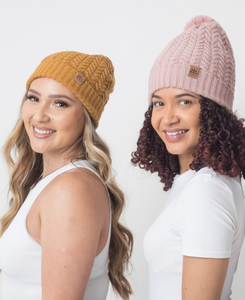 Combat Static
Satin's light weight and high sheen material is used to help minimise static and reduce the effects so often caused by hats.
 We at Black Sunrise want to be there to help you keep your hair looking the way it was intended. From when you leave your home until you arrive at your destination. 
Your feedback keeps the midnight oil burning
Definitely a great addition to my winter wardrobe! It's a generous one size. I know because buying hats in the pass has been a struggle!

Nari
I always struggle with my natural hair out over winter. But this is the first time I've really been able to manage it without giving up and running to the safety of braids. It's never felt so healthy during the middle of winter

Cari
Where has this been all my life?! Great fit and very well made. I have a suspicion my friends will be wanting one of their own.

Miss J
Did you know?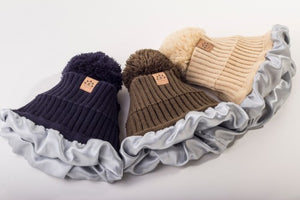 All our Items are Vegan!
Here at Black Sunrise we made a conscious decision to keep all of our hair loving items, animal product free.
We have embraced the very best of satins and synthetic yarns to better protect the furry friends we all cherish and love.
And don't worry! Our satin has been designed to have all the great benefits of silk without disturbing any silkworms!!
Shop now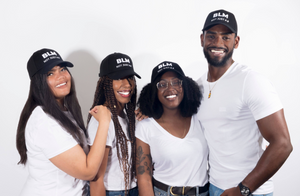 All Profits From Our BLM Hats go to Supporting the Local community
​At Black Sunrise we stand wholeheartedly against any discrimination and systematic oppression of voices and lives. ​This is not a fad but a movement of change. Therefore Black Sunrise would like to do its part in aiding in anyway possible.
To share a voice and help provide a voice.
Shop now