Black Sunrise Hair Care Tips
Healthy hair care is essential for both men and women, not just for maintenance purposes, but for hygiene also. It's important to take care of it just as much as any other part of your body. We as Black Sunrise take healthy hair care very seriously. As a result of that, that is why we provide our own collection of satin lined products so that our audience, regardless of your hair texture, are able to stay taking good care of your hair.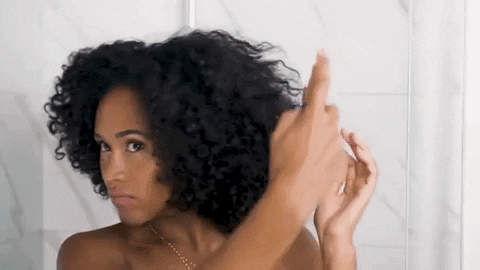 Here are a few easy Black Sunrise hair care tips we have suggested
Drink More Water - Keep your body and hair hydrated. Drinking at least 3 litres of water a day will maintain good healthy hair
Keep your hair moisturised - It's important that you pay attention to the feel of your hair as that can tell you everything about the condition it is in. Keeping the hair moisturised will reduce breakage and keep the strands maintained at a healthy length. You can simply just mist your hair with some water and seal it with some oil to prevent the moisture evaporating. If using certain moisture products, make sure they are water based and not oil-based.
Detangle - If you have natural curls they can become tangled every now and then. All you need is a wide tooth comb or you can even use your fingers. The more tangled your hair is, the harder it is to comb through, which makes it more prone to breakage. Detangling also helps the hair stay hydrated.
Massage your scalp - Massaging your scalp will encourage better blood circulation and boost the absorption of nutrients into your strands. This helps with healthy hair growth.
Trim your hair - Trimming ensures healthy hair growth. If not trimmed, the split end will expand more up the hair strand. As a result, more of the ends will need cutting off. Split ends happen due to heat styling, pollution, stress etc.
Use Chemical-Free Shampoos - Reduce the amount of chemicals you use on your hair. Common chemicals to avoid are sulphates and parabens. Although these help preserve the ingredients of the products, they can cause a lot of irritation to the skin and hair.
And don't forget our satin lined hats!